---
---
Do you suffer pain or discomfort in your neck and upper back? Long office hours starting to show in your neck and shoulders health and condition? Is sedentary sitting causing you neck pain? Cerelief™Smart Neck Pro is definitely the right choice for you.
NO MORE NECK PAIN
HOW DOES IT WORK?
It uses low-frequency TENS( Transcutaneous electrical nerve stimulation) pulse principle to simulate a real massage down your neck. It can effectively relieve muscle stress and soothe the pain. 

WHY DO I NEED THIS? 
Do you often feel like you need a massage to relieve and decompress your neck? Is it difficult for you to afford the time and money to visit a massage therapist? Everyone knows that neck pain/stiffness is bad for long term health. Whether if you're in front of a screen all day, do lots of physical activities, overuse, or sleeping with your neck in a bad position, chances are you suffer from slouching & poor posture and that causes your neck pain.

Neck pain if not treated could get worse and start affecting other parts of your body. Pain from the neck will start from the neck and shoulders radiating down the arm. More common problems that result from neck pain are headaches. Muscle tightness and spasms, weakness of the arms, and stiff neck. 
Cerelief™ Smart Neck Pro is guaranteed to improve your pain and tension within 2 weeks or your money back, no questions asked!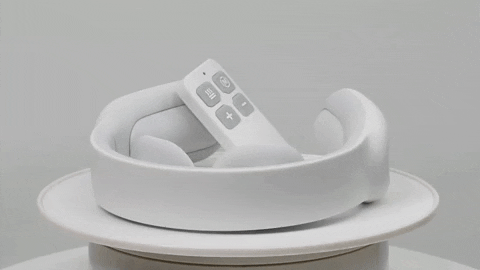 EVERYTHING YOU NEED

 
✔  3 Massage Modes & 15 Intensities - Built in modes with tapping, shiatsu, and needle therapy. 15 intensity settings and you can choose the most suitable mode you need to reduce neck muscle pain or body tension. 

✔Advanced Heat Function - Simulates perfect massage by combining constant 107.6 F (42°C) heat to 3 effective massage modes and 15 adjustable strength levels.  
✔  Wireless & Portable - Receive a satisfying, deep, relaxing massage at home, in the office, or during travel. Free from the wire limitation, enjoy the pleasure of massage while freely moving. Only weighs less than 160g & easy to carry anywhere you desire.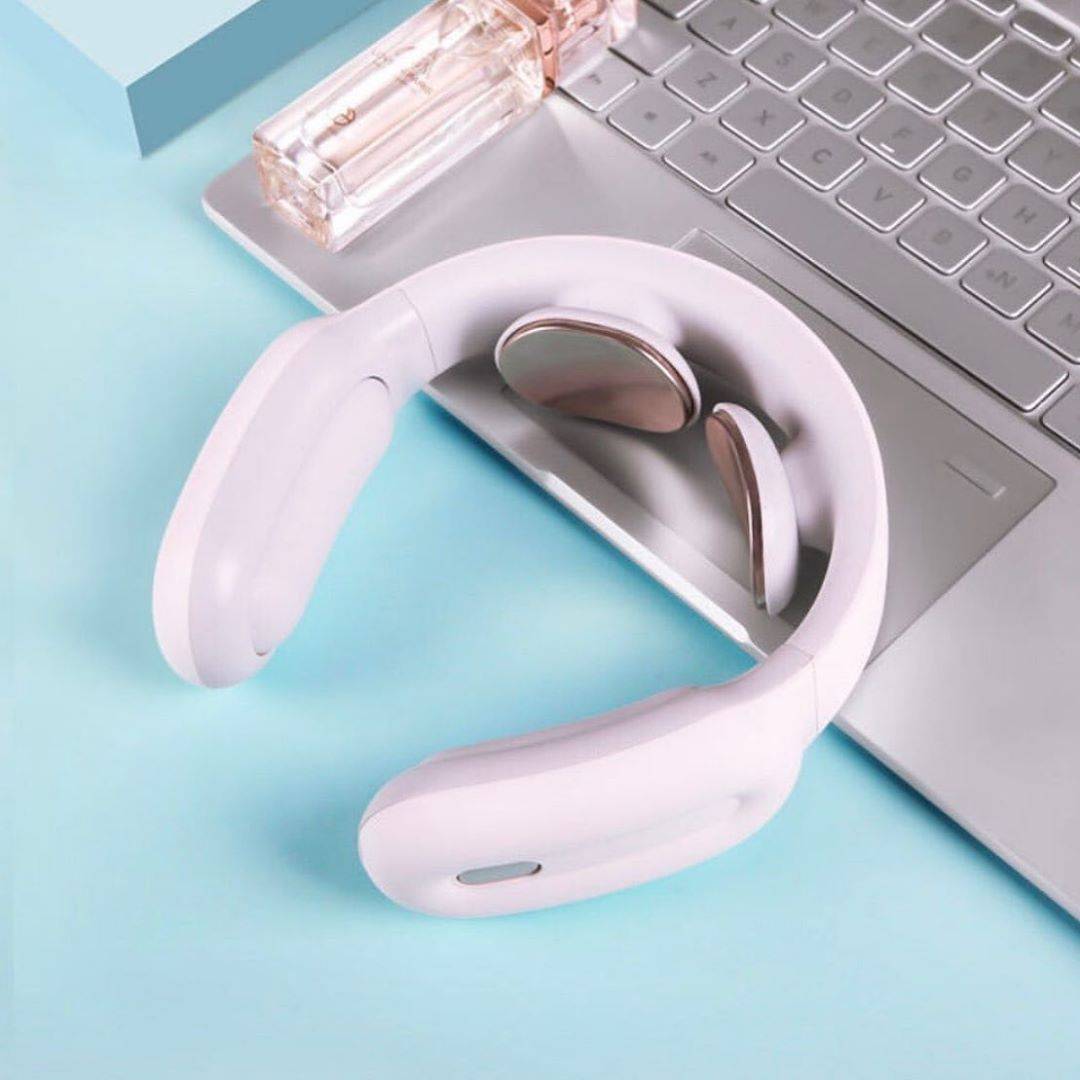 ✔  Comfortable & Durable - Ergonomic 360 Shape Design to fit all neck sizes. Intelligent 3D suspension design and 4-point fixed design (2 suspension electrodes and 2 silicone sides), to perfectly fit your neck. 304 medical steel features high electrical and thermal conductivity and excellent corrosion resistance. Sweat-proof and dust-proof, easy to clean. 


SEE A DIFFERENCE IN 2 WEEKS
VIDEO & EXPLANATION
HOW TO USE : IN 3 EASY STEPS
Step 1 - Wipe the neck and the 2 metal pads with wet washcloth.

Step 2 - Place on your neck where it's most comfortable at.
Step 3 -  Press the button for 3 seconds to start. 
Caution : Use only 30 minutes in total per day. For safety reasons the Smart Neck Pro will automatically turn off after 15 minutes.
MODIFICATIONS
Press the "heat" mode to turn on/off heated mode.
Press the"mode" button to change mode.
Press the "+" or "-" to adjust the strength.
SIZE & DETAILS

PACKAGE & SPECIFICATIONS
1 X Smart Neck Pro 1 X USB Charger 1 X Remote Controller 1 X User Manual
Material: ABS + 304 stainless steel | Weight: 160g | Charging mode: USB | Voltage parameters: DC5V; 1A; 5W | Built-in lithium battery capacity: 450mAh | Mode: Acupuncture and moxibustion mode, massage mode and knocking mode.
30 DAY MONEY BACK GUARANTEE
We truly believe we have some of the best products in the world, and we want to make sure we back that up with a risk-free 30-day Money Back Guarantee.
If you are not satisfied with our product, we will do our best to make you satisfied. For this, we have a 30-Day money-back policy. For any problem with our product please contact us at support@cerelief.com. 
FAQ'S
Q : Does this work?
A : Yes, the Cerelief™ Smart Neck Pro works by combining low-frequency electrical impulses. Our generation of constant warmth and TENS™ (Transcutaneous Electrical Nerve Stimulation).
As a result, tough areas experience greater blood float and releases herbal endorphins.
Cerelief turned into approved through the USA Department of Health and Human Services as well as the FDA to relieve muscle stiffness

. With 15 levels, you can start via the lightest stage. 

And the infrared warmness function may 

be used

 to ease muscle tension, stress, and promote blood circulation

. We sell heaps of neck massager everywhere in the world each month. A lot of clients like our products.
Q : Is it noisy when operating?
A : It makes no sound at all. It does no longer vibrate. Instead, it sends pulses in varying degrees and modes and may 

be combined

 with heat.
It has a protection characteristic with a view to shut itself off after a set amount of time.
AVAILABLE ONLINE TODAY
---